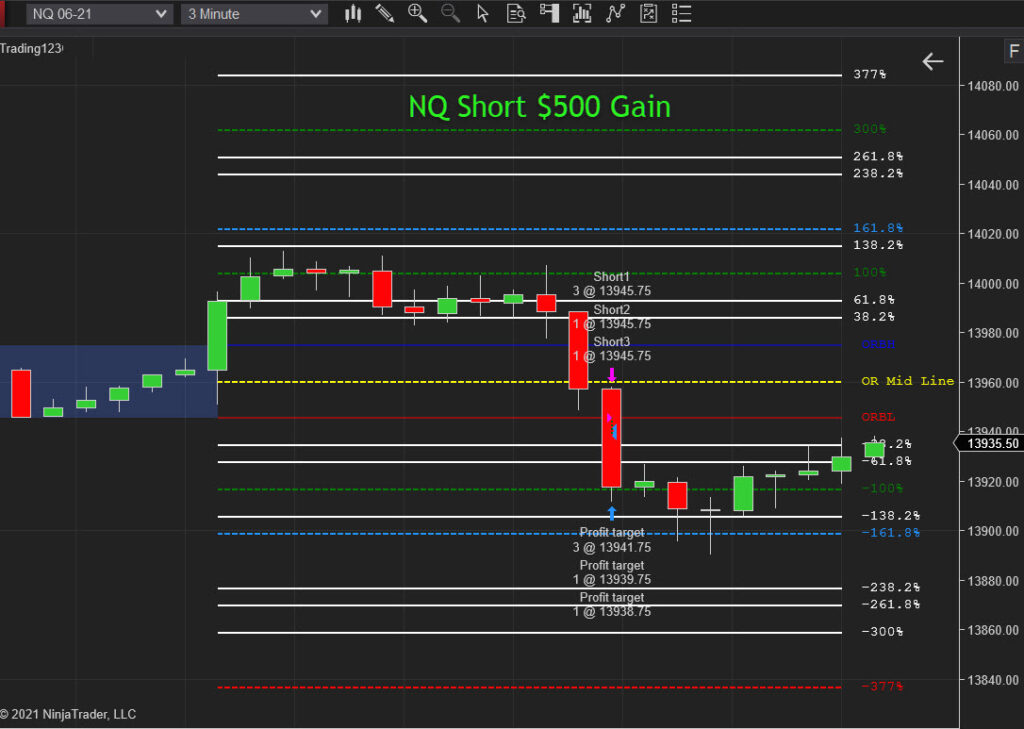 Trading Opening Range Breakouts - Go Short on Breakdown NQ
In the chart above we are trading the NQ and it initially had a breakout to the upside. But it ran into resistance at the 138.2 Fibonacci line. The price then held that area for a while and then lost support at the opening range high and began to sell-off. Order now and learn to trade the opening range breakout.
We go short and have predetermined profit targets that are hit on the sell-off. The price action sells down to the 100% Fibonacci level and our targets are hit and we exit the trade.
The indicator identifies the open range breakout for the day and these Fibonacci levels are in effect all day in the financial markets. From the open to the close you can trade off these levels to the upside or short to the downside. The Fibonacci levels come into play each day and are very accurate. We have an automated strategy that will make the trades for you, visit this page for more info on trading strategy: https://www.trading123.net/product/orb-strategy/